Situated in the stunning Devon South Hams, Buckland Tout-Saints is truly a hidden gem, surrounded by 4.5 acres of beautifully tended gardens and woodland. The hotel boasts wonderful lounge areas with open fires as well as a wood panelled restaurant serving gourmet cuisine.
Secluded 16 bedroom country hotel in South Devon
Close to the sea and nearby attractions
2 AA rosette wood panelled restaurant
Lots of lounge areas with open fires
Stylish individual character bedrooms
Special Offers
Show Prices Per Person | Per Room |
The following offers are showing instant availability.
All of the above prices include all taxes / service fees.
* Offers showing provisional availability are subject to confirmation with the hotel and availability is not guaranteed. No funds will be taken from your card until the booking is confirmed, which will usually be within a few hours.
Offers showing instant availability are live and will be confirmed immediately.

Facilities at Buckland Tout Saints
Buckland Tout-Saints Hotel is truly a hidden gem, situated in the heart of Devon. This beautiful 16th century manor house is set in acres of gardens and woodland. The hotel is in a secluded location yet only a short drive from the sailing centre of Salcombe. Buckland Tout-Saints is perfectly located for exploring some of Britain's most breathtaking coastlines.
16 Bedrooms
Riding
Fishing
Four Poster Bed
Golf Course Nearby
Dogs by Prior Arrangement
2 AA Rosette Dining
Home truths
The drive down to Buckland involves a few miles down a narrow track road. You'll think you are going the wrong way, but don't worry there is something at the end!
Buckland has a small loyal team. There are however so many delightful spots to sit and enjoy an afternoon drink that they can't be everywhere, so don't hesitate to ask if you need anything.
As a listed building, Buckland Tout Saints does not have a lift and all bedrooms are up at least 10 steps.
Good to know
Hotel check-in time: 3:00 PM
Hotel check-out time: 11:00 AM
Parking Facilities
Car parking is available on site.
Disabled Access
Buckland Tout-Saints is a listed historical building and as such has various constraints.
Designated car parking available, Menus available in large print, Assistance dogs welcome.
Child Policy
Extra bed in the room charged at £12.50 per night for one child.
Children's cots available on request.
For further enquiries contact us on 0333 2125 594
Dogs Policy
Dogs are very welcome at our hotel!
For a small charge of £15 per day, you will receive a 'Doggie-Pack' to include: A brochure featuring all relevant dog-friendly information, a bowl, a ball, some treats and hygiene bags.
A sausage breakfast will also be available for your four-legged friend.
The Rooms at Buckland Tout Saints
Classic
The classic bedrooms at Buckland are a mixture of contemporary style or a more traditional country house style, with:

Queen size bed
En-suite bathroom
Superior
Spacious room in traditional Country House style with:

King or twin beds
Comfy seating area
En-suite bathroom
Master Suite
Luxurious Master Suite with:

King size bed
Ensuite bath and shower room
Comfy living and dining room with views over the lawn
The refined Russian pine-panelled Queen Anne Restaurant is widely acknowledged as one of the finest in the area.

Head Chef Ted Ruewell's enthusiasm and hunger for perfection come across in his menus. Under his influence the kitchen team at Buckland have adopted his long-established ethos of using the freshest, locally sourced ingredients to create inventive, mouth-watering dishes for a distinctive and memorable fine dining experience.
---
Opening Times
Breakfast
8am – 10am daily
Lunch
12pm-2pm daily
Dinner
7pm-9pm daily


Afternoon Tea
2pm – 6pm daily
---
Buckland Tout Saints Location
Map & Directions
Address
Goveton
Kingsbridge
Devon
TQ7 2DS
Car parking is available on site.
---
How to get here
From the North:
From M5 take the A38 Southbound signposted Plymouth and Torquay.
Take the Totnes exit A384.
At the traffic lights before Totnes town centre turn right signposted Kingsbridge A381 and follow road for approx 14 miles.
Turn left (sign posted Buckland Tout-Saints and Goveton)
Follow lanes for 3 miles through Goveton.
Hotel is situated on right hand side.
From the South:
Take the A30 North.
After Bodmin take 3rd exit on to A38.
Continue on A38, following signs for Plymouth.
At Carkeel roundabout take 2nd exit on to the A38 and continue forward on to the Plymouth Parkway.
Merge on to B3213 continuing through Ivybridge and Ermington.
Turn right on to the A3121.
Turn left then left at the crossroads on to the A379 and follow signs to Kingsbridge.
Follow signs to Totnes, turn right at hotel sign.
---
Enter your postcode to view approximate driving directions to Buckland Tout Saints.
Location & Local Attractions
Buckland Tout-Saints hotel can be found in the heart of the South Devon countryside just outside Kingsbridge and not far from the popular sailing centre of Salcombe, the historic town of Dartmouth and the medieval town of Totnes.
NEARBY ATTRACTIONS
Plymouth, Exeter, Castle Drogo, National Marine Aquarium, the Eden Project, Dartmouth, Blackpool Sands, Salcombe and Dartmoor.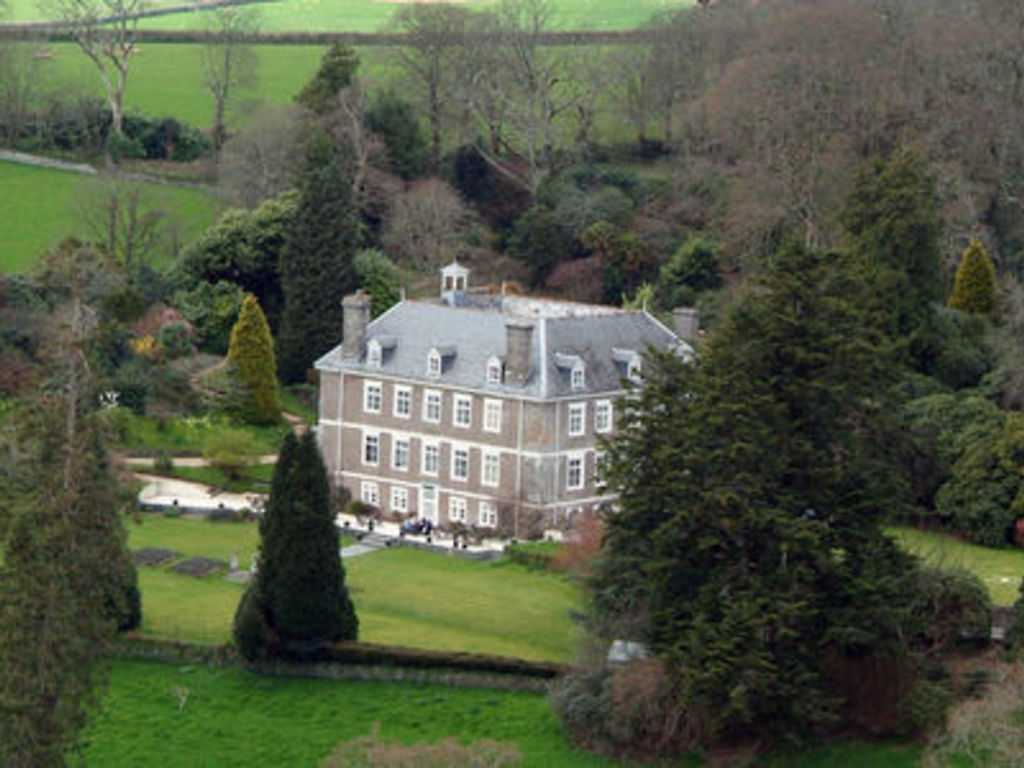 Buckland Tout Saints Reviews
Kingsbridge, Devon, TQ7 2DS
Relaxing short break
Friendly and relaxing, but luxurios with excellent dining. Wonderful walking area. Not sure I would want to stay more than a few days as menu did not change much from day to day.
Great location in Devon
Hotel staff and our bedroom were excellent. Restaurant style not to my liking. It was so quiet in the restaurant we really could have benefitted from a little background music. Breakfast excellent, dinner sparse but good food. Good location.
Could do a lot better!
We have already submitted a review of this hotel as requested immediately after our stay, as well as posting it on TripAdvisor - worrying if you haven't already seen it! We were looking forward to our visit as we know The Eden Collection of hotels, having got married at Mallory Court and made several visits there; and visited the Kings Hotel, Chipping Camden; the Arden Hotel, Stratford; and Brockencote Hall. To start with, we approached the hotel from the south - the A379 as we had been visiting friends in Torquay but there was a distinct lack of signs unless you were coming from the A381 in the north. Regrettably we have to say that our stay fell far short of what we had previously experienced. Firstly, although the hotel was clearly far from full, we were accommodated in an attic room which was very disappointing, certainly in comparison to others we have experienced. The TV, which we did not use, was unbelievably small; and there was no light above the basin mirror; the basin was cracked and it was rather an unsatisfactory arrangement having the washbasin in the main bedroom. In hindsight we should have asked to be moved. We had ordered a newspaper for Saturday morning which did not arrive; but we were not told why until I asked in the late afternoon. We felt that there was a distinct lack of ambience in the Blue Room and the Dining Room which would have been helped by some subtle background music as guests were whispering to one another self-consciously as if they were in a library. The waiting staff were very attentive - in fact the head waiter, was exhaustingly so, and without wishing to appear cruel, it made one feel distinctly uncomfortable being wished a good day/evening, several times over to the point where it was obsequious. There is obviously a balance to be struck here, and guests should expect to receive the appropriate level of service in any hotel of Buckland Tout Saints standing. Finally, given that there are substantial gardens belonging to the property, it is rather a pity that in terms of a garden to admire, this is fairly limited. In summary, we felt that the hotel has a lot of potential as a country house venue, but at the moment it needs an in-depth review of the way it operates and a certain refreshing of its offer.
Loved the quiet roads leading to the hotel. Grass in the middle of the road!! we loved the solitude. The fact that there was very few signs made it even more magical for us. It felt like you were driving into a country house as a guest. The staff were particularly proffesional, friendly and cheerful. Thats what made it for us. It was as if they were part of a family and had obvioulsly all worked there for a very long time which meant they were happy and it showed. The food and dining was amazing. The gardens for the dog were lovely and nobody minded. We met some lovely like minded couples who had also booked the same telegraph deal. However it did not make it feel cheap in anyway. We felt so lucky to have spotted it and will be doing it again soon.
fabulous break
This hotel was a wonderful find. Tucked away in the beautiful Devon country side with gorgeous views all around. My husband and I cannot fault it and it was just the peaceful break we required with. comfortable rooms, fabulous food. and cheerful attentive staff. Both the breakfast and evening meal were a delight. Hopefully we can enjoy this hotel another time
Best short break we have had
Very memorable stay, partly because we had mentioned to the agency that our Wedding Anniversary occurred on one of the days. So we arrived to find we had been upgraded to the MASTER suite !!
After our second evening meal we were presented with a tray with the words Happy Anniversary written in chocolate and a number of small items of confectionery. Service throughout was excellent.
We would definitely recommend the hotel.
Note. I very rarely respond to any request for feedback on any subject, but in this case ...............!.