Recent refurbishments have brought Bowden Hall back to its former glory, boasting a breathtaking blend of traditional and contemporary design. Locally inspired artworks, bespoke crystal chandeliers, and soft pastel shades create a leisurely atmosphere with a touch of English elegance.
Superbly located for exploring the Cotswolds
Recently undergone an extensive refurbishment
Large spacious bedrooms
Renowned restaurant
Set in 12 acres of parkland
Stunning views
Special Offers
Show Prices Per Person | Per Room |
The following offers are showing instant availability.
Exclusive to OPL
Sparkling Escape
Exclusive to OPL
Stay in a Classic room and receive:
Complimentary 1/2 Bottle of Taittinger Brut Reserve in your room on arrival (value £35)
Dinner on first evening at the Bar & Brassiere at Bowden (choice of either 3 course set Chef Choice menu or £26 per person towards the Brasserie menu)
Full English breakfast daily
Noon check out
20% off food if dining on additional evenings
Stay 3 nights+ and receive full afternoon tea for two on one day (value £15 pp)
All of the above prices include all taxes / service fees.
* Offers showing provisional availability are subject to confirmation with the hotel and availability is not guaranteed. No funds will be taken from your card until the booking is confirmed, which will usually be within a few hours.
Offers showing instant availability are live and will be confirmed immediately.

Facilities at Bowden Hall
A stylish blend of traditional and contemporary design creates a relaxed, comfortable atmosphere throughout this stunning Cotswolds hotel. This four star Georgian country house is one of the most beautiful hotels in the Gloucester area, and unlike many Gloucestershire hotels is set in 12 acres of its own parkland, allowing you to enjoy the stunning Cotswold scenery from the comfort of your own room.
With a Restaurant, bar and a stunning lounge, realax and enjoy the views of the 12 acres of sweeping parkland. Superbly located within the Cotswolds so you can stay in the newly refurbished hotel or enjoy all that the Cotwolds has to offer.
72 Bedrooms
Children Welcome
Internet Connection in Rooms
Dogs by Prior Arrangement
Good to know
Hotel check-in time: 2:00 PM
Hotel check-out time: 12:00 PM
Disabled Access
The hotel does not have a lift. There are 2 rooms for those with reduced mobility, these are on the first floor but can be accessed via Stenna Stairlift. Please contact our team should you require an accessible room.
Dogs Policy
Some Classic rooms are dog friendly. Dogs are charged at £15 per night. 1 dog only allowed per room.
Dogs are not permitted in the main restaurant but you may dine in the lounge and order from the main menu, dogs are permitted in the lounge.
Classic room
Classic rooms have either a double or twin beds, flat screen TV, complimentary high speed WiFi, ensuite bathroom, hairdryer, tea and coffee making facilities.
Privilege room
These upgraded rooms have all the amenities you'd find in the classic rooms but they also benefit from all of the ameni a Nespresso coffee machine, robes and slippers, and a complimentary morning newspaper.
The hotel's friendly, professional team make sure dishes from the Brasserie Menu are served just the way you like. Order afternoon tea with scones and tempting snacks from the lounge menu, or take advantage of room service 24 hours a day.
---
Opening Times
Lunch 12.30-17.00 daily
Dinner 19.00-21.30 daily
---
Map & Directions
Address
Bondend Lane
Upton St Leonards
Gloucestershire
GL4 8ED
---
How to get here
---
Enter your postcode to view approximate driving directions to Bowden Hall.
Location & Local Attractions
Bowden Hall is 3 miles from Gloucester railway station and the theatre at Gloucester Guildhall. Explore chocolate-box Upton St Leonards, step back in time at Painswick Rococo Garden, or clamber up escarpments in the Cotswolds.
Take in the sites of Gloucester including the stunning Cathedral or enjoy a shopping trip at Gloucester Quays.
Visit Cheltenham Spa, the capital of the Cotswolds or take in the scenery at Westonbirt Arboretum.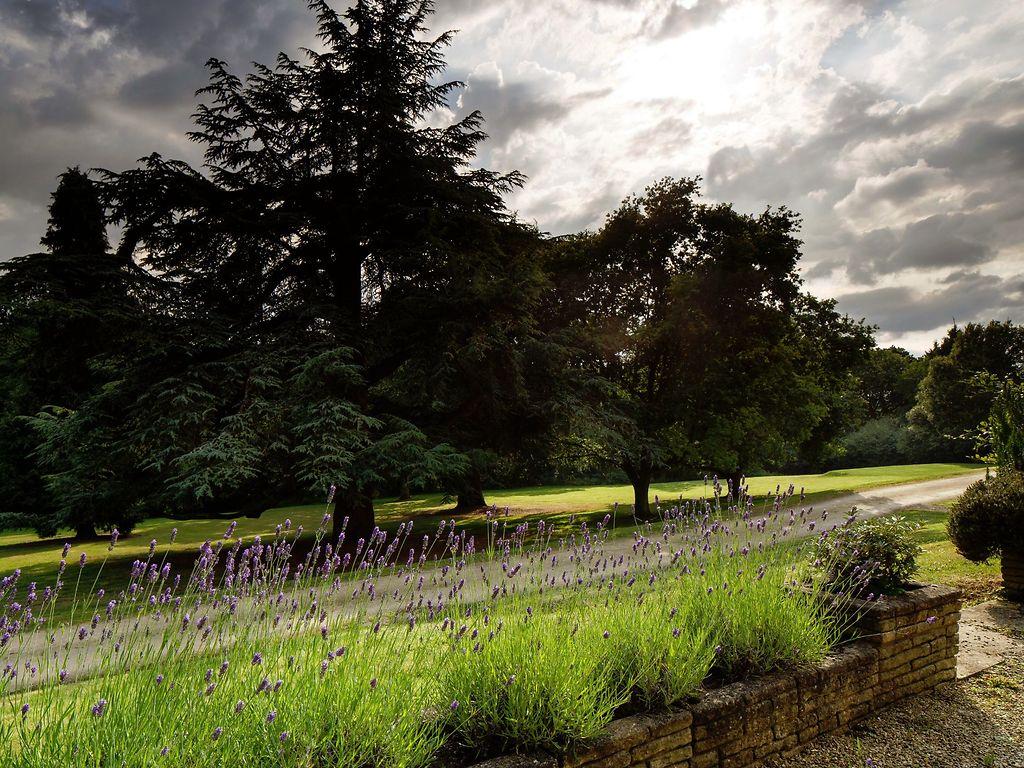 Member since September 2018
Upton St Leonards, Gloucestershire, GL4 8ED
Lovely rooms food a massive let down
Lovely helpful reception staff check in and out was professional plus very efficient. There was 4 of use had rooms 435 & 436 which was perfect but a bit hot at night no air conditioner. Lovely walk in the grounds and around the hotel. No lift so if u have mobility issues long way up carrying laggage. One big let down is the food and waiters There is a lot of staff waiting in the restaurant but they are not very efficient there are disorganised and zero attention to details some tables had bread some just didn't. As for the food if u like plain boring, luk warn food that's the place for you. The staurant has a lovely a atmosphere shame about the food. Get new chef and train waiters the hotel has such potential
BARGAIN BREAK STAY
Good location and decor staff helpful. Restaurant way down on other bargain breaks previously stayed at lots of complaints during meals no overall manger to supervise service. The food needs a good overhaul to get to standard needed
Disappointing for gluten free
Hotel in lovely location and lots to do nearby. Room was lovely and clean and fresh. Food however was disappointing. One of us is gluten free and I made the hotel aware of this on the booking so they did accommodate but I find, in comparison to many other places these days, the offer was POOR. Such limited choice on restaurant menu, poor pudding offer, no gluten free breakfast items (sausages/hash browns etc) no fresh cake/scone for afternoon tea, only prepackaged and I had to ask for scone to be heated up to be edible. It really wouldn't take much for this situation to be 100% improved, just a little consideration; it wasn't the cheap option to stay here and yet I don't feel it was worth the extra we paid.
Oasis of Peace
Wonderful location I peaceful setting. The hotel is still under refurbishment but will be luxurious on completion. Good food, friendly and efficient service. Would like to return someday.
Lovely hotel
Really lovely hotel all staff friendly and welcoming great central location would recommended definitely visit again .Also thank you to booking agency who made everything so easy for me really helpful.
Relaxing stay
We had a wonderful stay. The staff were superb and the excellent greeting and help on our arrival was first class. A special thank you to Alex on reception. First rate service and a credit to the hotel. A great place to unwind and relax.Thanks to all the staff
Four day break at Bowden Hall
Lovely break in a beautiful hotel. There was only one criticism- a percentage was added onto the food bill for gratuities. I felt this was not good as I much prefer to give tips if the service was good. Otherwise, the holiday was perfect ( including the weather)
Good stay
Had a bit of mixed up. But sorted out professionally. This was our 3rd stay and each time room is very different.